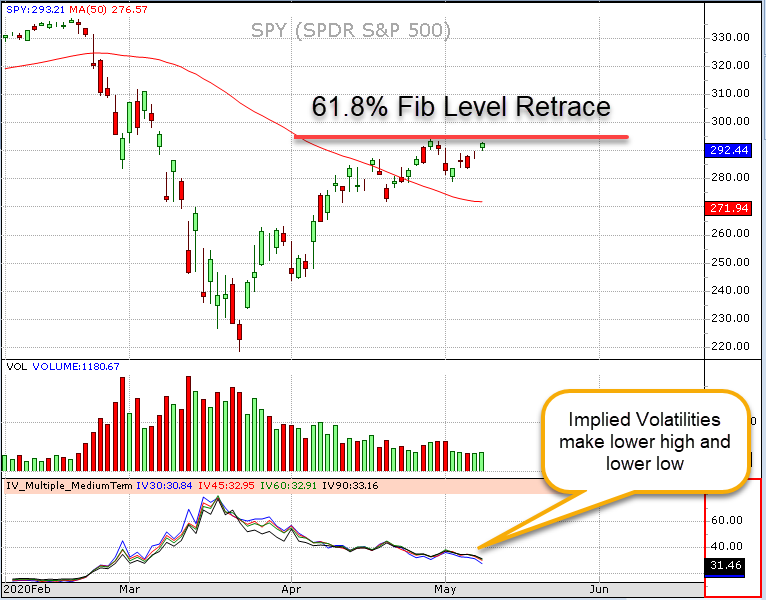 This week in the SPY we saw a gain of 3.37%, bringing us back up to re-test the major 61.8% Fib retrace level. This new re-test is occurring as Implied Volatilities across the board are trending down (lower highs and lower lows).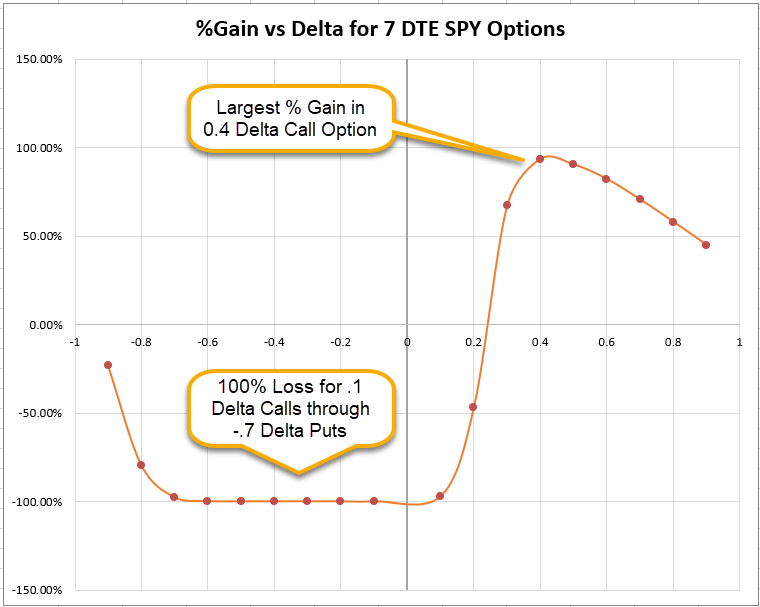 In the 7 DTE option chain the biggest %gain was observed in the .4 delta call option, with a 93% gain. 100% loss was seen in the .1 delta call option and all put options down to -0.7 delta.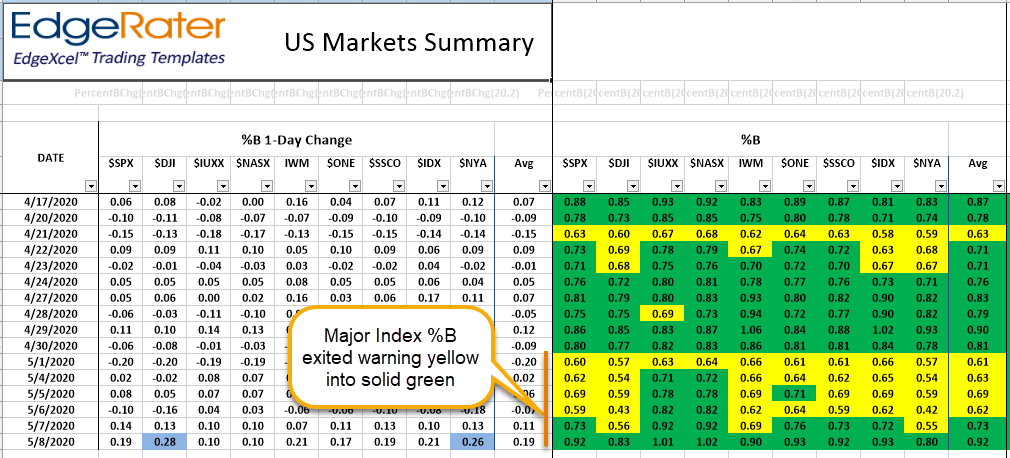 The US Market summary spent Monday-Thursday in mixed condition (Yellow and Green) and turned all green on Friday, a positive sign.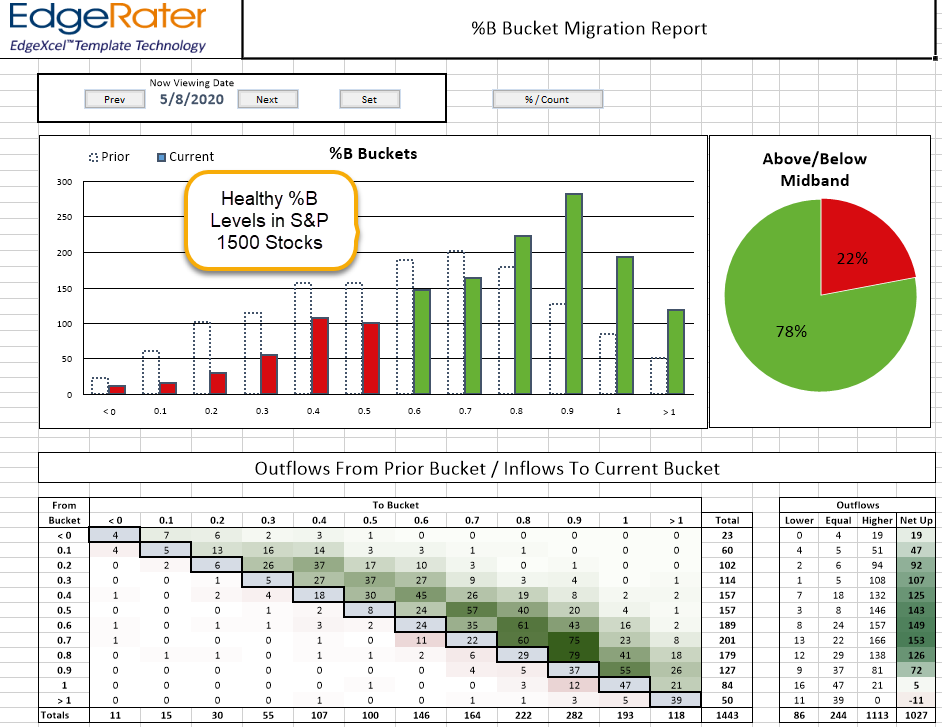 The % B Bucket Migration report show a healthy profile with 78% of stocks above their mid Bollinger Band and most stocks in the .9 bucket (upper 10% of Band).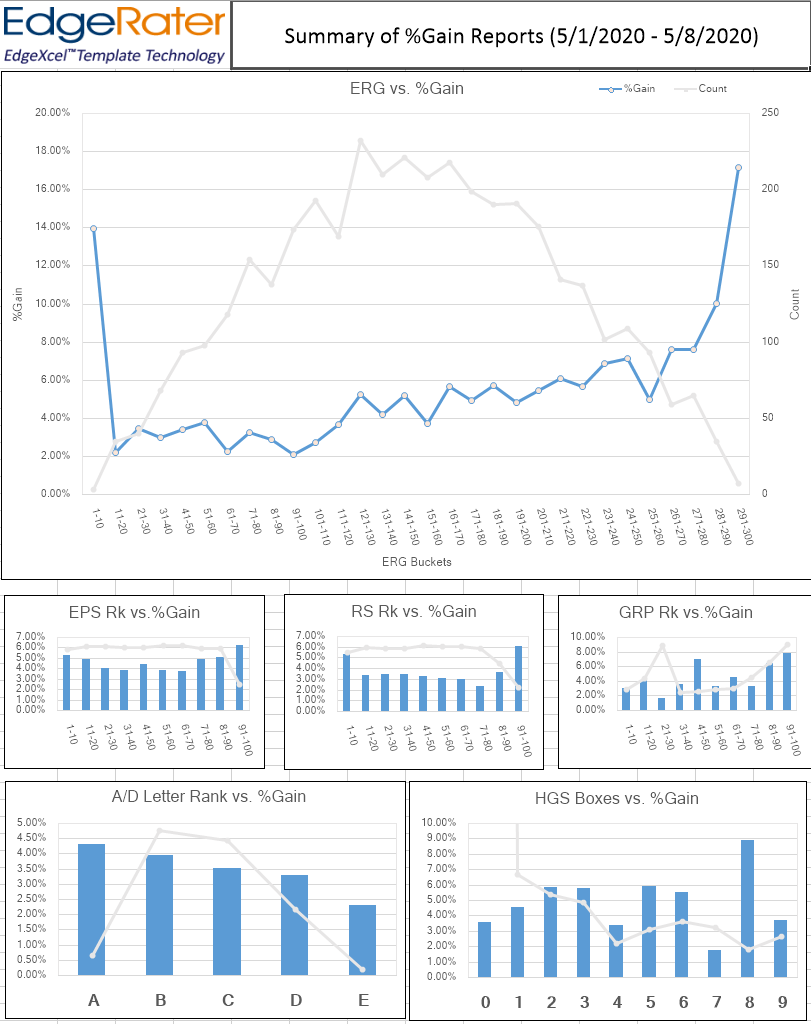 This week saw a return to more normal behavior, with higher ranked stocks (across various rankings) showing higher gains. Compare this to last week where the lowest ranked stocks outperformed.
Summary
This week was more constructive in the markets with SPY volatility coming off and multiple US Market indexes working their way into green territory. If just looking at those reports the markets seem to be poised to move higher. However there is still major resistance at the 61.8% Fibonacci retracement level. Watch to see if the level proves once more to be a turning point or whether the market can overcome this hurdle and progress further.